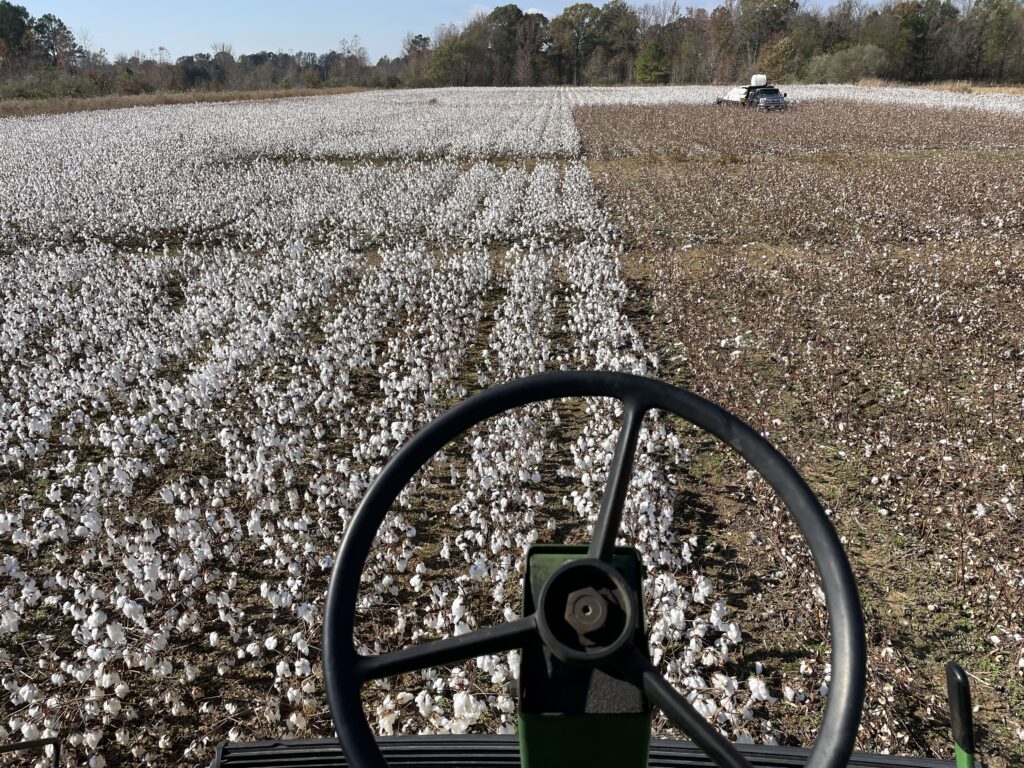 We have finished ginning all collected Official Variety Trial samples and I expect to have the remaining fiber quality data back from the USDA Classing Office in Memphis any minute now.  We are on track to have the complete results from both the Official Variety Trials and the County Standard Trials weeks earlier than normal.  Still, I wanted to share some of the preliminary results with you now.
You will find a summary table of the yield and turnout data below.  Each Official Variety Trial location consists of four randomized plots of each variety.  In all, we tested 40 different varieties in the Official Variety Trials this year.
The harvested and summarized locations include:
Ames Plantation in Grand Junction, TN (image above is from Ames);
Ridgely, TN;
Gift, TN;
Milan REC in Milan, TN
an early planted trial at the West Tennessee REC in Jackson, TN; and
a late planted trial at the West Tennessee REC in Jackson, TN.
In total, 960 small plots were harvested to generate the table below.  After harvest, 6-8 lb of each plot was transported to Jackson to be ginned at the University of Tennessee MicroGin here at the West Tennessee REC.  This year, we ginned samples from five of our six harvested trials; 800 samples from the 960 plots harvested were ginned and are currently being classed in Memphis.
Click on the image below to get a hi-resolution pdf of the table.  Expect to see a preliminary large plot (CST) dataset from our large plot county trials in the coming days, and a full release of each location's data in the next two weeks.