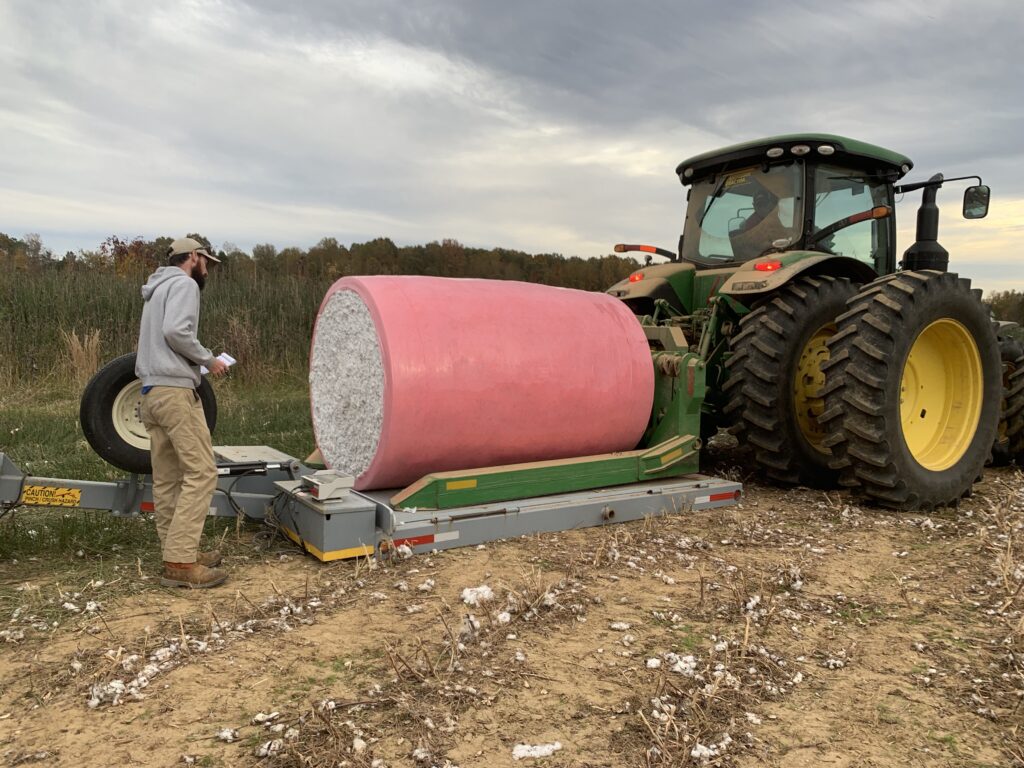 Preliminary data from the 2021 TN Cotton CSTs is now available.  We are releasing an average table for the XtendFlex trials and the Enlist trials today and hope to release the quality and individual location results in the near future.  Keep in mind the XtendFlex and Enlist trials are conducted separately, so direct comparisons between tables cannot be made from this dataset.  Also, stay tuned for the OVT small plot trial data average table which includes 41 commercial and pre-commercial varieties.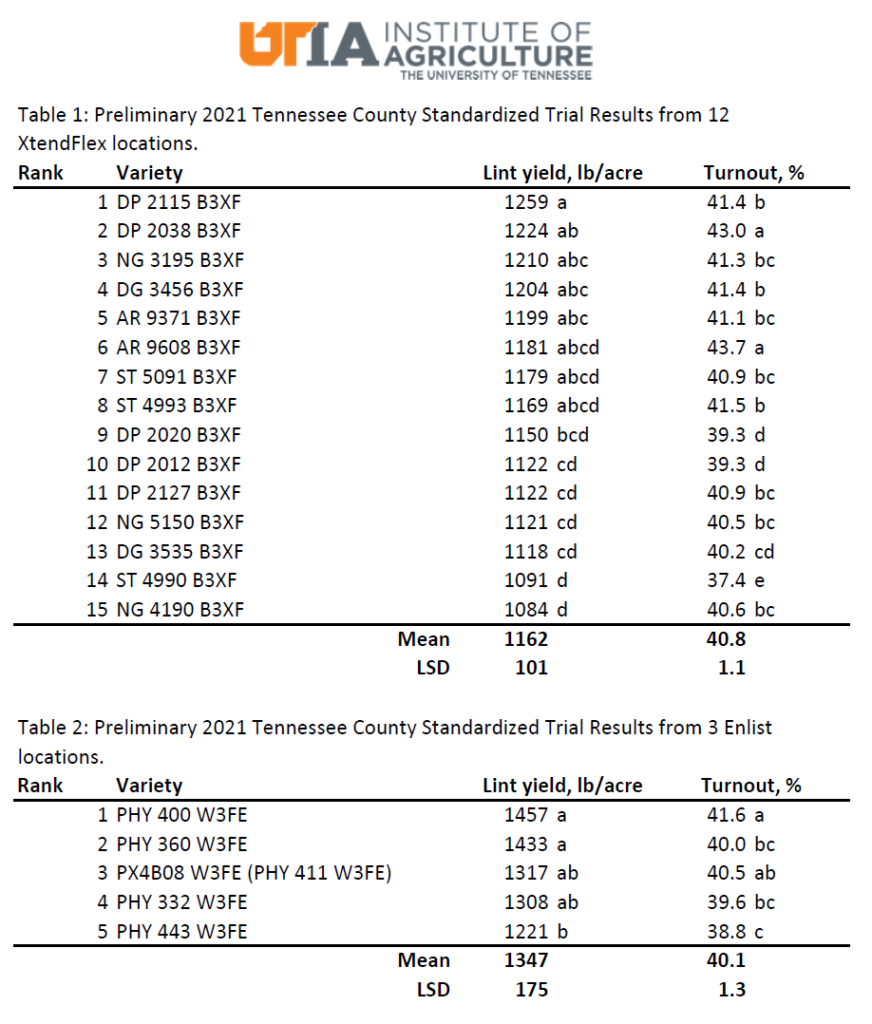 AR= Armor; DG= DynaGro; DP= DeltaPine; NG= NexGen; PHY= Phytogen; ST= Stoneville
Special thanks to all of the producers, agents and staff who help generate this data!