Reports continue to indicate moderate but variable infestations of TARNSIHED PLANT BUG in cotton. It's time to switch over to drop cloth samples in most fields. The drop cloth is a preferred method of sampling for immatures, and remember the recommended treatment threshold is an average of 3 bugs per drop cloth sample.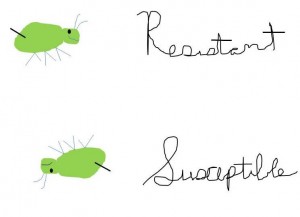 I continue to get reports of nagging infestations of COTTON APHIDS. Aphids only occasionally cause yield loss and generally only when infestations persist for a long period of time and under droughty conditions. Treatment is recommended when aphids are numerous and plants are showing signs of stress, and you should see honeydew accumulating in many part of the field unless is has recently rained. It is clear that cotton aphids are resistant to neonicotinoids like imidacloprid and Centric. An obvious solution is to use Transform while treating for tarnished plant bugs when aphid infestation also require treatment.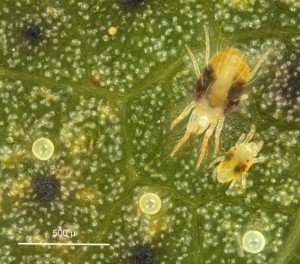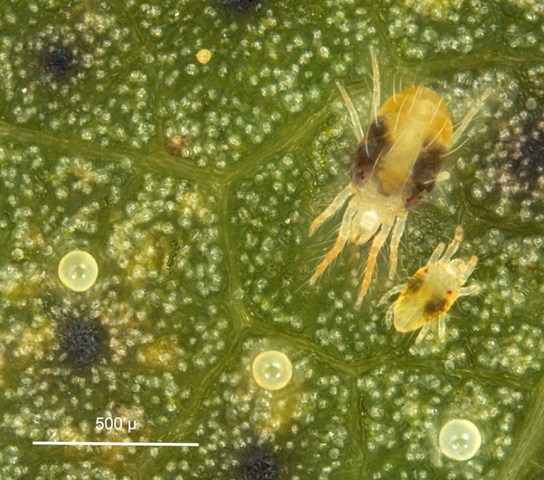 SPIDER MITE populations are also increasing in some areas, and I've seen some fields requiring treatment. Treatment is recommended when 30-50% of plants are infested and populations are increasing. In other words, consider treatment if 25-30% of plants have signs of injury and things looks worse the next time you check the field. Because of price, most people will elect to use abamectin products such as Agri-Mek, Abba, Agri-Mek SC, and other "generic" equivalents. Be aware that Agri-Mek SC is almost fives times more concentrated than Agri-Mek and the other abamectin products. Thus, 1.7 oz/acre of this Agri-Mek SC is roughly equivalent to 8 oz/acre of the other products. Read the label!
Resistance to abamectin is well documented in more southern areas of the Mid-South. I've not observed control failures in Tennessee, but please report any problems. If a control failure occurs, you should switch to another miticide such as Portal, Zeal, and Oberon (click here for suggested alternatives and rates).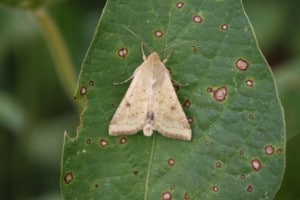 The BOLLWORM conundrum! There is a lot of chatter about the large bollworm flight in central and southern Mississippi River Delta. Our bollworm moth catches are picking up at a few locations, but it appears the bollworm flight in Tennessee is on pace to peak in late July and early August. How big this flight will be is uncertain, but I'm concerned for a couple of reasons: 1) bollworms have become more difficult to control with pyrethroid insecticides, and 2) bollworms have developed some resistance to Cry1A, Cry1F and Cry 2A. These are the Bt toxins present in Bollgard 2 or WideStrike cotton (and also in many Bt corns). Thus, we may see larger bollworm flights originating from infestations in corn, and these larvae may not be as well controlled by Bt cotton or pyrethroid insecticides.
One thing is for certain, we need to closely scout all Bt cottons for bollworm infestations. The conundrum is what to spray if and when we observe eggs and small larvae in Bt cotton. Under moderate to high pressure, the use of Prevathon or Besiege is worth considering. In fact, I would recommend starting with these products on WideStrike cotton. Intrepid Edge is another option, but I have limited data and would recommend no less than 7 oz/acre. A full rate of a pyrethroid insecticide plus 0.50-0.75 lbs of acephate has generally performed adequately in Bollgard 2 cotton, but given increasing resistance levels, I'm nervous about this combination under heavy pressure. WideStrike 3 cotton, which expresses the "VIP" Bt protein, should provide good control but scouting is still necessary. Treatment is recommended anytime 4 or more surviving larvae are found per 100 plants, with "surviving" meaning we would generally ignore freshly hatched larvae. Monitoring for the presence of eggs will help improve the timing of insecticide applications to coincide with the presence of small larvae. Click here for more information.