This year's County Standardized Trials (CST) Wheat data are in.  In fall of 2021, we had 7 successful wheat variety test plots planted, with 13 varieties coming from 5 industry leading seed providers.  Summer 2022 harvest resulted in: locations averaged from 38 bu/ac to 120 bu/ac with an overall average across locations and varieties of 88.4 bu/ac.  A full report including OVT data is available at search.utcrops.com.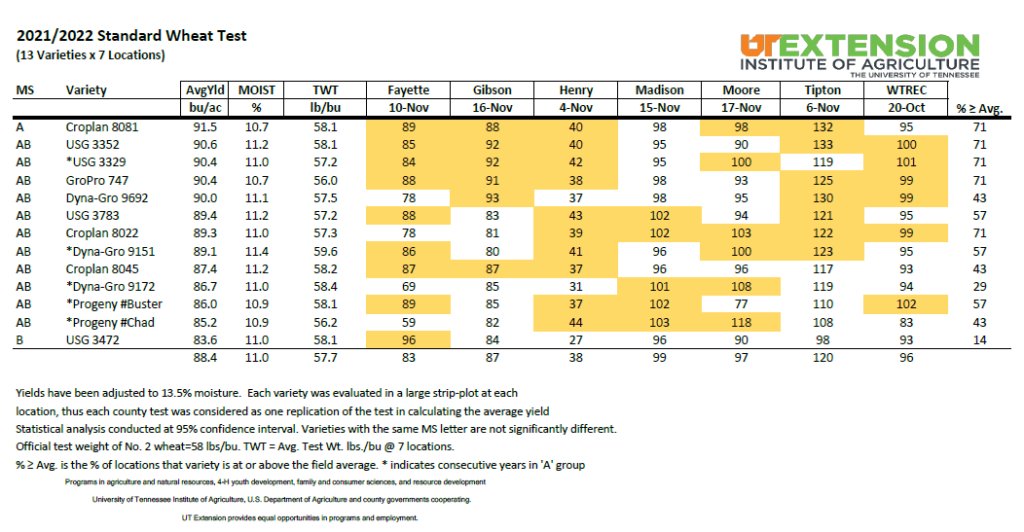 click on table to enlarge
The CST program utilizes County Agents and local producers to evaluate variety performance in on-farm, large strip trials.  Each trial is a minimum length of 300 feet and trials are managed using the producers' chosen practices in accordance with UT recommendations.  A special thanks to all Agents and producers involved, along with our seed industry partners!!
For more information on UT's variety testing programs, please contact your County Extension Office.