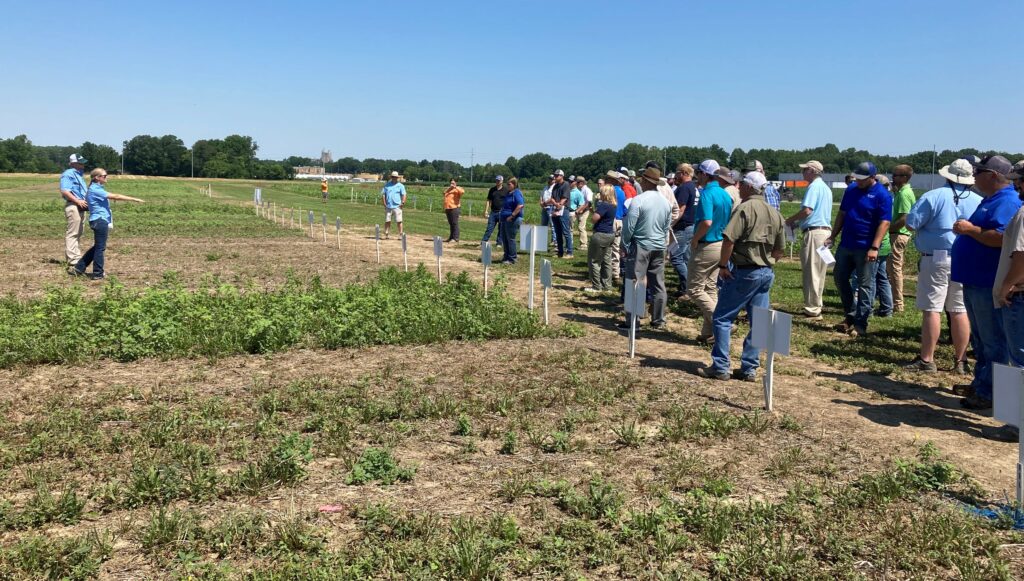 JACKSON, Tenn. – The University of Tennessee Institute of Agriculture will host the annual Weed Tour is this Wednesday, June 15 at the West Tennessee AgResearch and Education Center. The guided tour will feature 40 weed management research tests in corn, soybean and cotton as well as a demonstration of herbicide symptomology.
Weed Tour runs from 9 – 11:50 a.m., with registration opening at 8:30 a.m. A light breakfast will be served. Hand sanitizer will be available.
Larry Steckel, UT Extension weed specialist, will lead the tour, along with University of Arkansas Extension weed specialist Dr. Tom Barber, and PhD candidate Delaney Foster. Most of the research featured in the 2022 Weed Tour involves management of glyphosate-resistant grass species and multiple herbicide-resistant Palmer amaranth. Management of these weeds in Xtend and Enlist weed control systems along with the new HPPD-resistant trait on the horizon in cotton will be highlighted. Many of the newer premixes in corn and soybean will also be demonstrated.
The West Tennessee AgResearch and Education Center is located at 605 Airways Boulevard, Jackson, Tennessee. Upon arrival, follow signs to the weed management research plots.