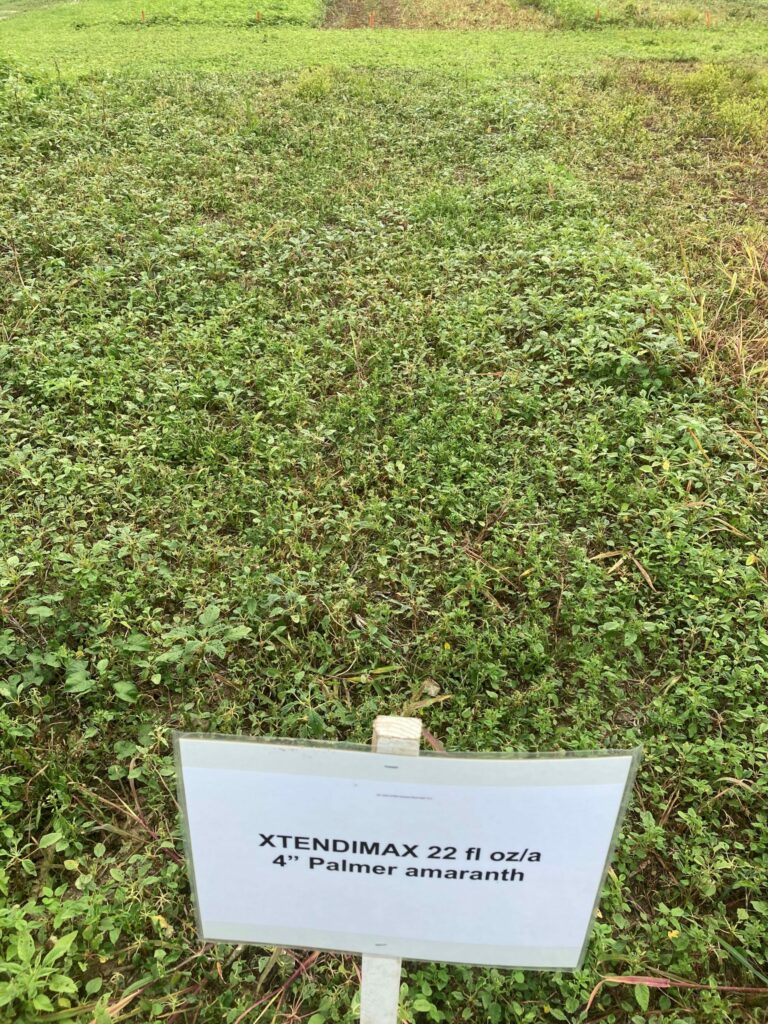 Getting reports from several consultants frustrated with the lack of Palmer amaranth control after applications of either Dicamba or Enlist One in cotton and soybean.  Indeed, in our second year of field research at locations where dicamba or 2,4-D provided sketchy pigweed control in 2021 we are seeing similar if not worse Palmer amaranth control in 2022 (Picture 1).
As such, Palmer amaranth that is still alive in fields 7 or more days after an auxin herbicide application will likely survive (Picture 2). As one consultant put it when a grower asked him how long after a dicamba application can one expect his pigweed to die "Palmer survivors 7 days after a dicamba application will die after a Liberty application or a first frost".  Judging by temps this week we are a long ways away from a frost. However, his observation is consistent with our research where a Liberty application within 7 to 10 days of the auxin herbicide application has the best chance to clean up escapes.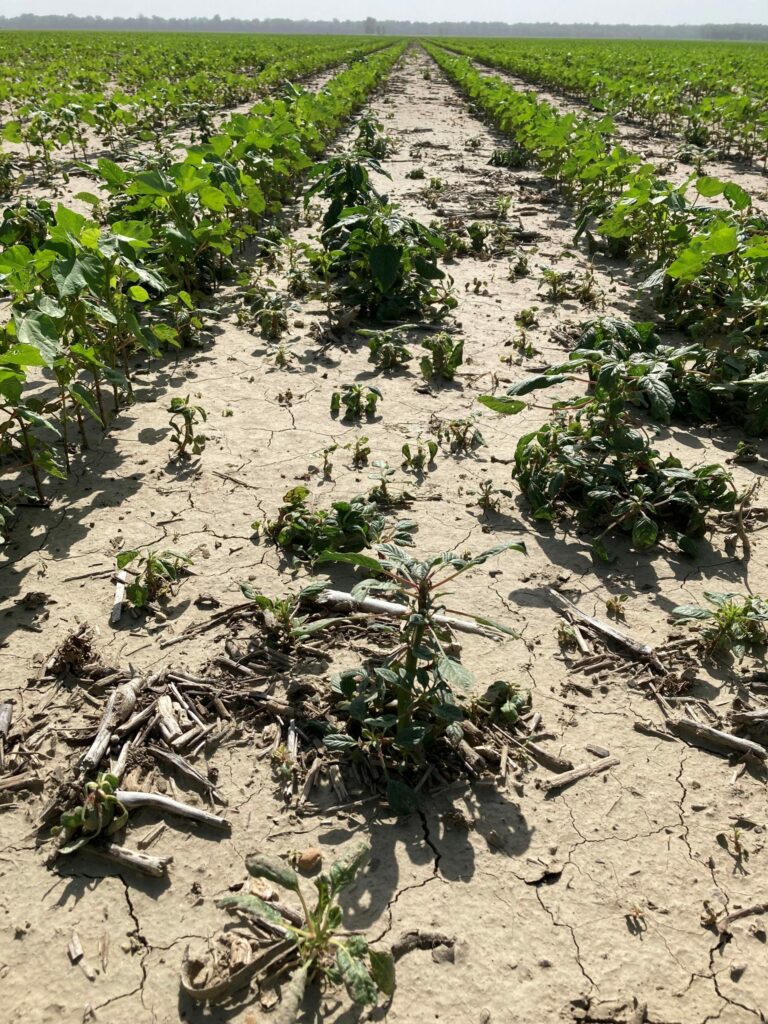 Unfortunately, Liberty is in short supply so follow up dicamba in Xtend crops or Enlist One in Enlist crops may be the only option.
Research from 2021 in a field with moderate level of auxin-herbicide resistance (Figure 1) showed that control can be improved from 50% to 80% with a follow up dicamba application.  However, at a location with more robust auxin-herbicide resistance (Figure 2) we only saw control improve from 42% to 58%. The degree of control is dictated by the size of the Palmer amaranth when the follow up application is made and the relative auxin-herbicide resistance level of the pigweed in the given field.
All our research agrees with what growers have reported in the field that Liberty is the best follow up option to control auxin-herbicide resistant pigweed escapes.  The temperatures and humidity this week should help make Liberty very effective.  Remember Liberty works best if applied between 9:00 a.m. and 5:00 p.m..
Figure 1.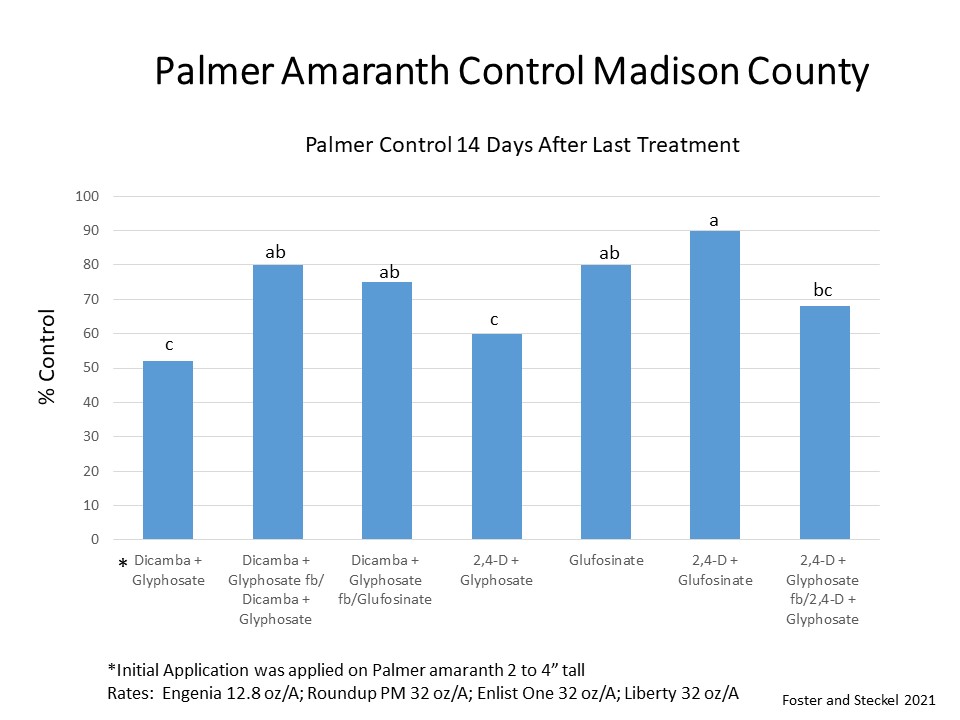 Figure 2.