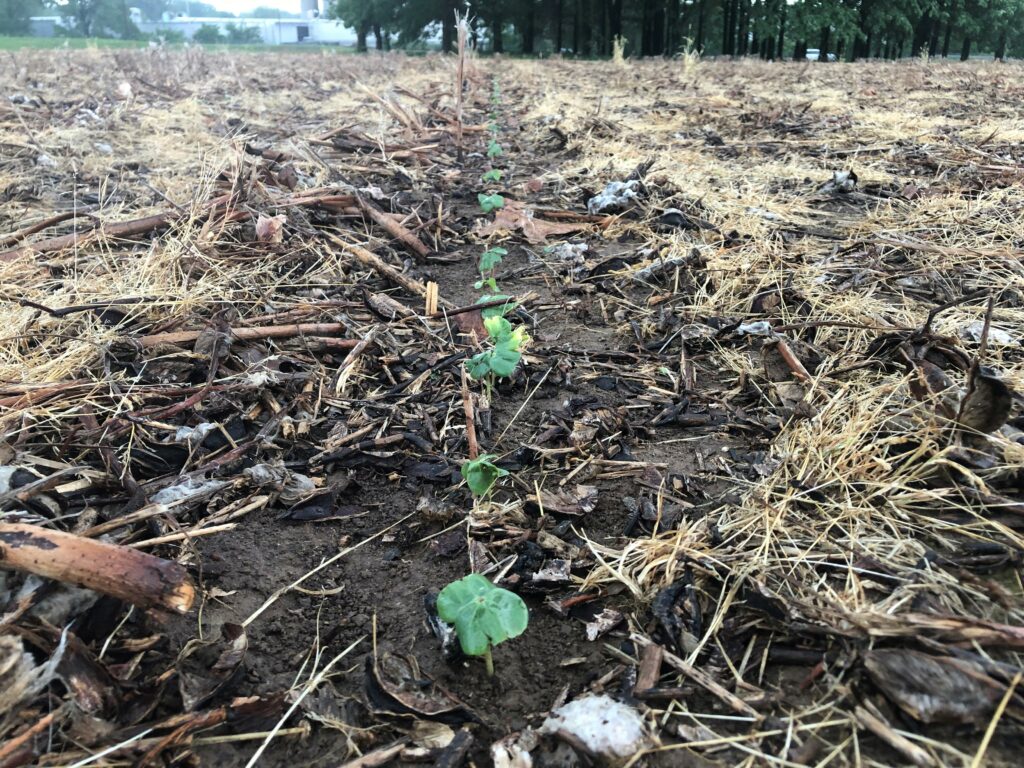 The Extension Cotton Specialists' Working Group, with funding from Cotton Inc and support from a number of seed companies,  has been studying seed quality and the impacts marginal seed have on in-season performance since 2020.  I planted the 2022 seed quality trial last Thursday (April 28th) with the expectation that even the best treatments would struggle, based on the forecast.   To my surprise, each time I checked the forecast temperatures increased and rain chances shrunk.  Some of those treatments emerged yesterday and they rowed this afternoon (pictured above).  The planting window that I thought would help separate excellent seed from marginal seed just might make everything look great!
As the forecast for the past few days shifted towards one of the more favorable early windows I've seen in TN, my crew began to ease further into planting.  Soil temperatures started a little lower than I would prefer, but with highs in the 80s and only a couple of cool nights in the forecast, we planted several other trials in Jackson and Ridgely this week.  Official Variety Trials were planted in Jackson on May 2nd and in Ridgely on May 5th.  Saturday's low is less than ideal, but with 90s following in a couple of days I suspect they will pull through.  We pushed through a light rain to get Ridgely planted today (May 5th) but I'll be waiting until Monday to get back into the field.  While I don't mind a cool night in the forecast if soil temps at planting are adequate, I don't want the first water a seedling imbibes to be in the low 50s.
At the moment, next week's forecast looks excellent.  Soil temps should climb back into a reasonable range by next Monday (May 9th) and from that point we should be off to the races.  While we've had some interesting challenges in other commodities in 2022, it looks like we have a solid chance at an excellent start in cotton.