A reminder that moth trap catches are reported weekly for corn earworm (bollworm), tobacco budworm, and southwestern corn borer. You can find these data under the Quick Links menu of this web site which takes you to the link below.
http://www.utcrops.com/BlogStuff/2020MothTrappingData.pdf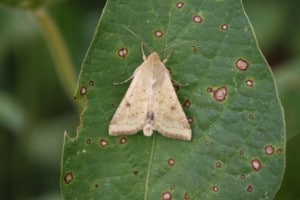 We are also seeing an increase in bollworm moth catches. I'm hopeful many of these moths will target later corn rather than cotton or soybean, but we should expect moth activity to creep up for the remainder of the month.
We are seeing the second generation of southwestern corn borers kick off in some areas. Expect higher numbers next week at these same locations. For locations that catch over 100 moths per week, we recommend treatment about a week after that number is reached for any non-Bt corn in the immediate area that has not reach the R4 (dough) growth stage. Refer to https://guide.utcrops.com/corn/corn-insect-guide/southwestern-and-european-corn-borers/ for more information.