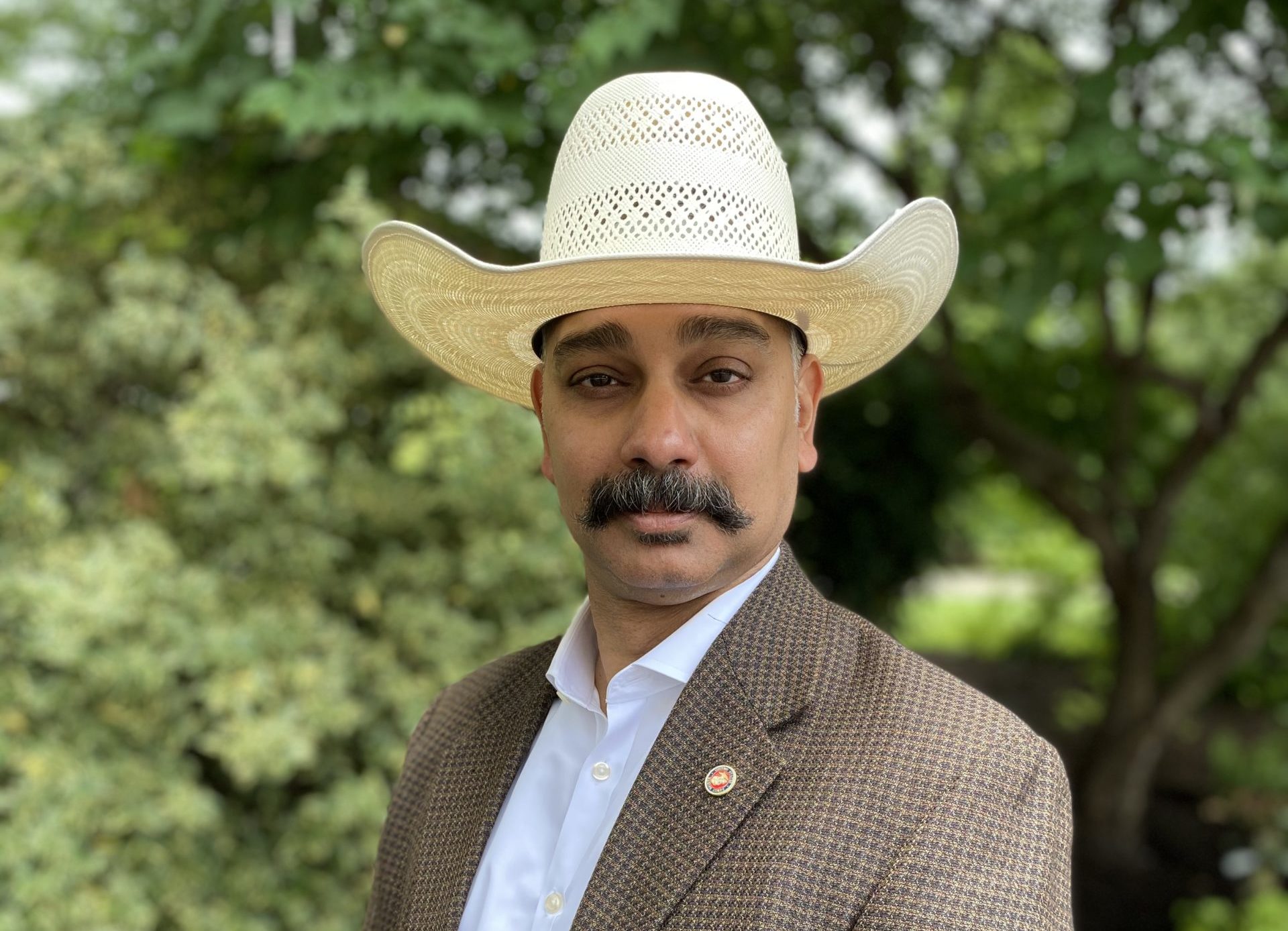 UT Extension is happy to welcome Mr. Christopher R. Narayanan to an Area Farm Management Specialist position that covers eight counties in West Tennessee. Chris joined a team of nine area specialists that serve Tennessee farmers and families with expertise in farm and financial management on July 1st. Chris has spent the first few days on the job visiting rural West TN, meeting Extension Agents, clients, and stakeholders and familiarizing himself with the area.
Chris brings a unique and impressive combination of knowledge and skills to the position that will prove to be a valuable asset and help carry out UT Extension's mission to those counties that he serves as well as the state-wide MANAGE program. Chris possesses a passion for agriculture that began at an early age while working as a ranch hand and as an assistant to a commodity broker to help fund his college career. Chris is a proud Texas Aggie, an alumnus of Texas A&M, where he received his B.S. (Agricultural Economics) and M.S. (Rangeland Ecology & Management) degrees and competed on the Texas A&M rodeo team.
Upon completing service to our country in the U.S. Marine Corps and the Marine Corps Reserve, Chris joined the private sector working for agriculture consulting firms, brokerages, and agribusinesses. Chris later attained his MBA through a Working Professionals program at the University of Texas at Austin.
His career in finance was expanded by a stent spent on Wall Street consulting for private equity and hedge funds as well as in investment and financial services.
Chris's credibility and reputation as an agribusiness professional has grown with each career move. He brings a wealth of experience in analyzing commodities and equities as well as an investment banker. Chris was recognized in 2017 by the Department of Agriculture Economics at Texas A&M University as an inductee into the Tyrus R. Timm Honor Registry, the highest award bestowed on former students of the Department.
Chris is a life member of the Veterans of Foreign Wars of the United States and a member of the College of Agriculture Development Council at the Texas A&M Foundation and the Memphis Agricultural Club. In his spare time, Chris enjoys practicing his marksmanship, hunting, fishing, working on home improvement projects and is an avid reader. Chris and his wife, Aparna, reside in Bartlett where they are members of Faith Baptist Church.